Japanese Transcription Now Available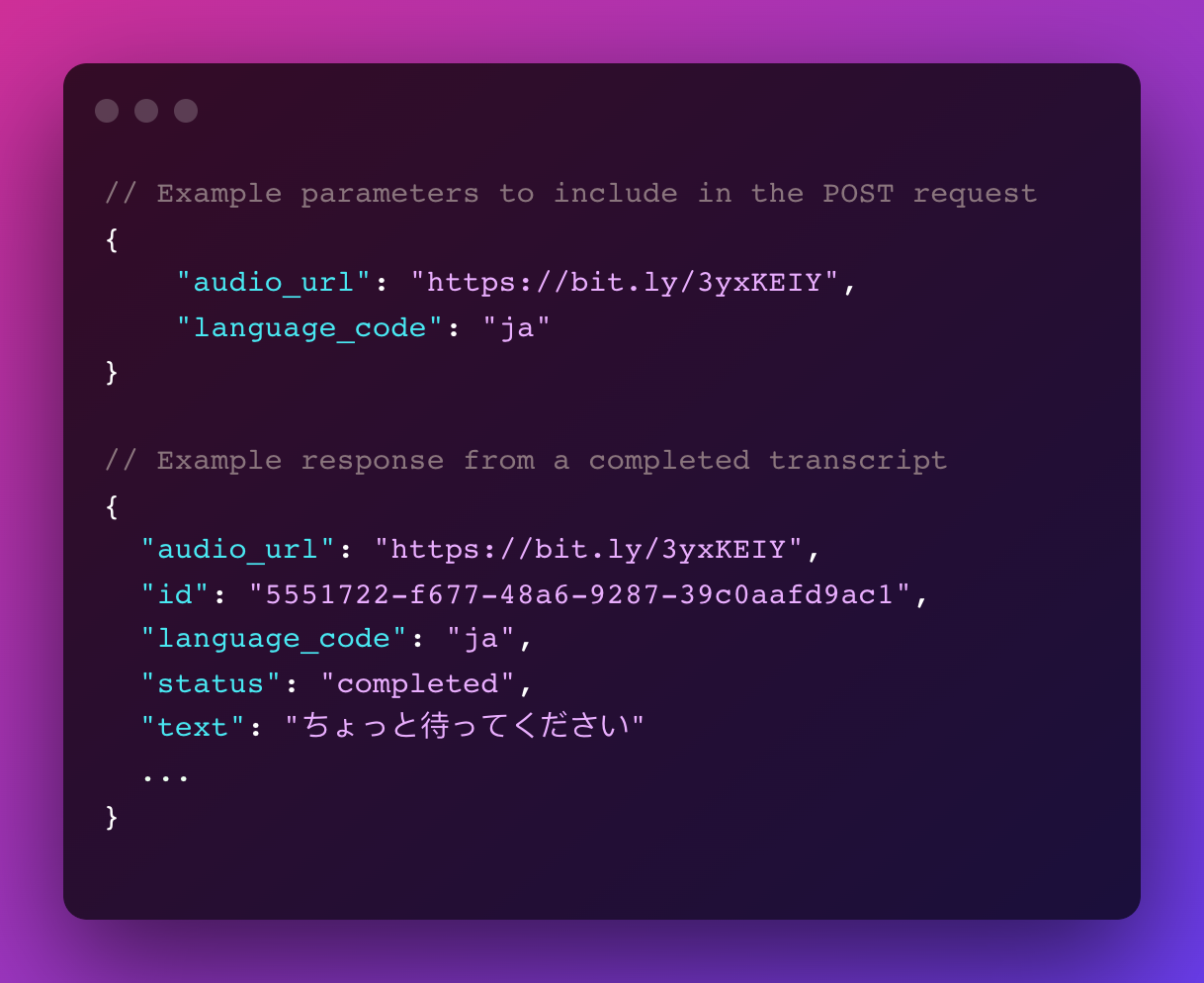 Today, we're releasing our new Japanese transcription model to help you transcribe and analyze your Japanese audio and video files using our cutting-edge AI.
Now you can automatically convert any Japanese audio or video file to text by including "language_code": "ja" in your POST request to our /v2/transcript endpoint.
In conjunction with transcription, we've also added Japanese support for our AI models including Custom Vocabulary (Word Boost), Custom Spelling, Automatic Punctuation / Casing, Profanity Filtering, and more. This means you can boost transcription accuracy with more granularity based on your use case. See the full list of supported models available for Japanese transcriptions here.
To get started, visit our walkthrough on Specifying a Language on our AssemblyAI documentation page or try it out now in our Sandbox!