Improved Number Transcription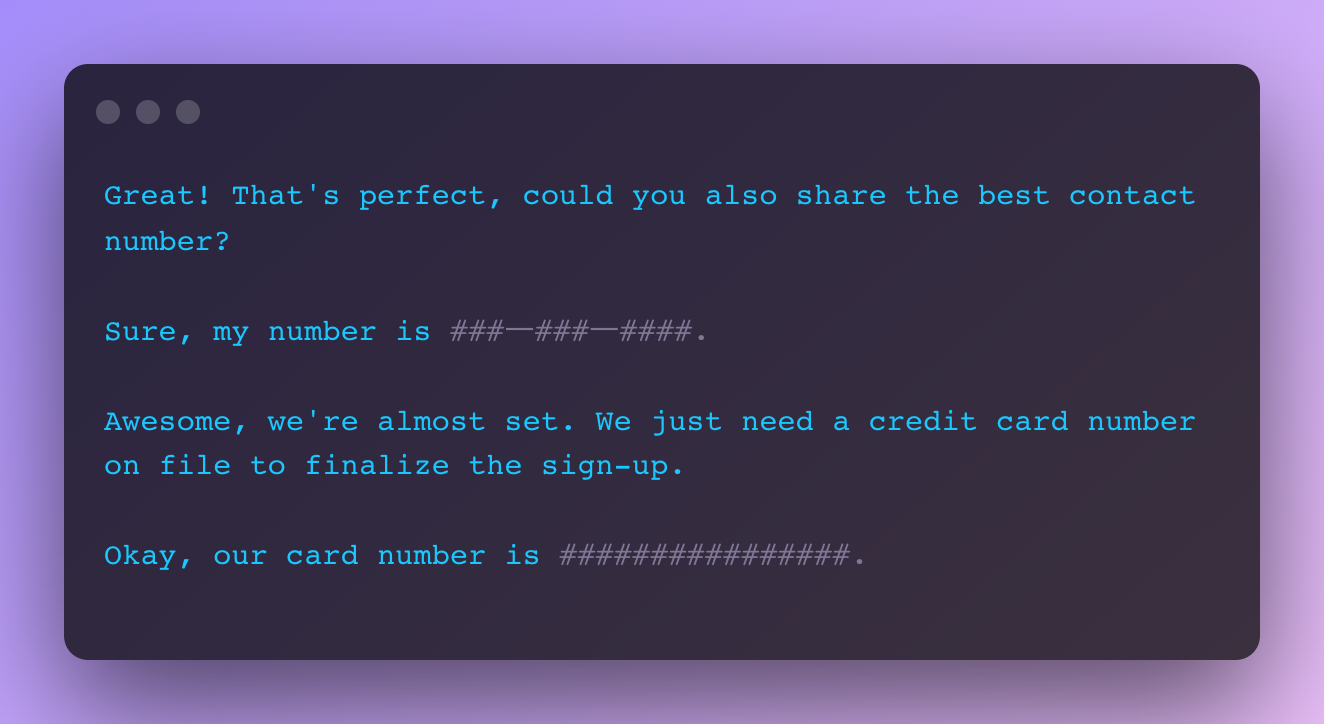 We've made improvements to our Core Transcription model to better identify and transcribe numbers present in your audio files.
Accurate number transcription is critical for customers that need to redact Personally Identifiable Information (PII) that gets exchanged during phone calls. Examples of PII include credit card numbers, addresses, phone numbers, and social security numbers.
In order to help you handle sensitive user data at scale, our PII Redaction model automatically detects and removes sensitive info from transcriptions. For example, when PII redaction is enabled, a phone number like 412-412-4124 would become ###-###-####.
To learn more, check out our blog that covers all of our PII Redaction Policies or try our PII Redaction model in our Sandbox here!